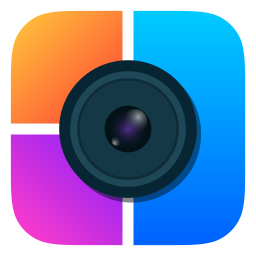 TRY CLASSI4U'S PHOTO COLLAGE EDITOR APP
What is AndroidX and Why It is Important to Migrate to AndroidX
56 Hammersmith St Coopers Plains QLD 4108, Brisbane, Queensland 4108
- 03 Oct, 2020
Description
what is android X?

If you haven't heard the term yet, AndroidX is the new open-source project being rolled out by Google to package libraries with Jetpack. Basically, the old way of managing libraries was becoming complicated and so Google decided to start cleaning up their act and use a new system, along with new library terms.

AndroidX is the new open-source project that the Android team uses to develop, test, and package, version, and release libraries within Jetpack.

AndroidX is a major enhancement to the original Android Support Library. Like the Support Library, AndroidX crafts independently from the Android OS and delivers backward-compatibility across Android releases. AndroidX fully replaces the Support Library by providing feature equivalence and new libraries. In addition, AndroidX includes the following features:

All packages in AndroidX live in a consistent namespace starting with the string android x. The Support Library packages have been mapped into the equivalent AndroidX.* packages. For a full mapping of all the old classes and build objects to the new ones, see the Package Refactoring page.

Unlike the Support Library, AndroidX packages are independently maintained and updated. The AndroidX packages use strict Semantic Versioning starting with version 1.0.0. You can update AndroidX libraries in your project independently.

All new Support Library development will occur in the AndroidX library. This includes maintenance of the original Support Library artifacts and the introduction of new Jetpack components.

Why migrate to AndroidX?
The final version of the support library is 28.0.0 and it's no longer maintained. So, if we want bug fixes or new features that would have previously gone into the Support Library, It is important and mandatory to migrate to AndroidX. All new Jetpack libraries will be released in AndroidX namespace.

There are many reasons to migrate Android Support Library to AndroidX –

The latest version details are below:

Android 10 (API level 29)*
August 3, 2020: Required for new apps
November 2, 2020: Required for app updates


Better package management:
With AndroidX, you get standardized and independent versioning, as well as better standardized naming and more frequent releases. Other libraries have migrated to use the AndroidX namespace libraries, including Google Play services, Firebase, Butterknife, Databinding Mockito, and SQL Delight among others.

Migration is mandatory:
All new Jetpack libraries will be released in AndroidX namespace. So, for example, to take advantage of Jetpack Compose or CameraX, you need to migrate to the AndroidX namespace.

Hassle-free App Architecture:
Jetpack Navigation Component is imperative to follow google recommended Single-Activity Architecture app approach.

Google recommended arch:
MVVM pattern with Repos, as well as Arch Components. They're inevitable to build large scale apps in the modular arch to isolate via modules to make the code base maintainable, scalable, and to get better CC. Writing tests made easy.
Related ads