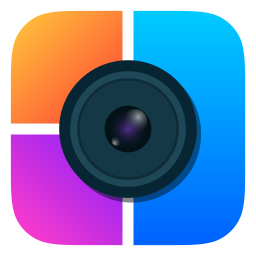 TRY CLASSI4U'S PHOTO COLLAGE EDITOR APP
What is a Solar Hot Water Heating System and How Much is its cost?
22 Dudley Ave, Daw Park SA 5041, Adelaide, South Australia 5041
- 16 Feb, 2022
Description
If you are in Adelaide, it is high time that you must be contemplating getting a solar hot water in Adelaide to reduce your energy bills. However, many of us are still struggling. We all know that we can switch off lights and install energy-efficient appliances, but can you contemplate how much energy your hot water system is using? Around 25 % of the average household energy usage is attributed to water heating, costing hundreds of dollars each year.

You will find many efficient hot water systems in the market that promises bill savings, yet none is cheap to operate. So what are solar hot water systems, how much do they cost and run and how much you can save?

There are mainly three types of solar hot water systems,

 Flat-plate collectors
 Heat pump systems
 Evacuated tube collectors

Flat-plate Collector types: These contains solar panels that capture the sun rays. When the sun rays fall on the panels, it transfers the heat to the hot water tank. These collectors are more affording yet are not effective during cold weather season when there are no sun or very little sun rays. There are two variations of these heaters, roof-mounted and another is split. The panel is installed on the roof while the tank is on the ground.

Evacuated tube collectors: These operate like flat plat collector hot water heating systems functions. In this model, you can collect the sunlight through a series of glass tubes that contains a vacuum seal. This allows for the efficient transfer of solar energy. This makes the evacuated tube collector very effective yet expensive.

Heat Pump Systems: The heat pump solar systems draw solar heaters from the air and use the same to heat water. They use electricity to pump in hot air but negligible amounts.

How the Solar Hot Water Heating Systems benefits you?

As solar hot water heating systems depend on energy, there is less dependency on the electricity grid. The solar heating system helps reduce carbon footprint and greenhouse gas emissions. It also helps save money in the long run on your electricity bill. Very little maintenance is needed in contrast to the regular hot water heating system. Its service is required only once every five years. The best is to read the safety certificates before buying your system through the apt servicing schedule. Besides, Small-scale Technology Certificates (STC's) are also available for installing systems across the states in Australia. Different STC's are available for different climate zones in Australia.

Does Solar Hot Water Heating System Save Money?

As solar hot water system is dependent on energy from the sun, some of its advantages include being less reliant on the electricity grid. It helps reduce the carbon footprint, greenhouse gas emissions, and help save money in the long run on your electricity bill. The heating systems also need very little maintenance. These Small-scale Technology Certificates (STCs ) available for solar and heat pump installations across the states in Australia helps in more purchases. These are similar to solar feed-in tariffs, in which customers who install solar pumps are eligible to receive a financial incentive for using clean and renewable energy.

The exact cost to operate a hot water system varies widely depending on your location, climate and energy tariff. An average household with a solar hot water system and moderate weather can save at least 50 to 75 per cent on bills.

It is found that one Australian household that has an electric store hot water system consumes 20kWH of electricity every day. Around a quarter of the daily usage is attributed to water heating.

Cost of Solar hot water system

A solar hot water system costs around 7000 dollars if installed fully. Though prices vary depending on the type of system and installation costs.

The cost of a Flat plate collector is around 3000 dollars and generally gets more than 5000 dollars.

Evacuated tube collectors might cost more than 6000 dollars.

Heat Pumps are cheap ranging between 3000 to 4000 dollars.

The solar hot water systems having gas boosters can cost you around $ 1000 and even less in contrast to the electric booster. Further spilt systems get more expensive than roof-mounted variety.

Famous Brands selling solar Hot water systems in Australia are:

 Chromagen
 Dux
 Rinnai
 Rheem
 Aquamax
 Solahart beside others.

So which solar water heater you choose, show discrete and opt for it very carefully as it is your one-time investment.
Related ads
Recently Viewed ads